WELCOME TO EYEWEAR NATION!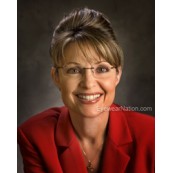 KAZUO KAWASAKI, an award winning industrial designer, has approached his signature collection with an artist's mind for creative design and a mathematician's mind for precision. Using simple yet effective technology, Kazuo Kawasaki's screwless, three-point tension mounted frames offer distinctive designs for any occasion. Kazuo Kawasaki rimless frames are constructed of the leading material in modern frame design, beta titanium. Durable yet lightweight, beta-titanium is the ideal counterpart to the sophisticated design philosophy of Kazuo Kawasaki. All frames are made exclusively in Japan. One of our most popular eyeglasses is the 704 model, worn by Sarah Palin, America's woman Vice-Presidential candidate in 2008 and still a very popular political figure today.
Can't find a frame you're looking for? As long as the frame is not discontinued, just
contact us
and we can get it for you.